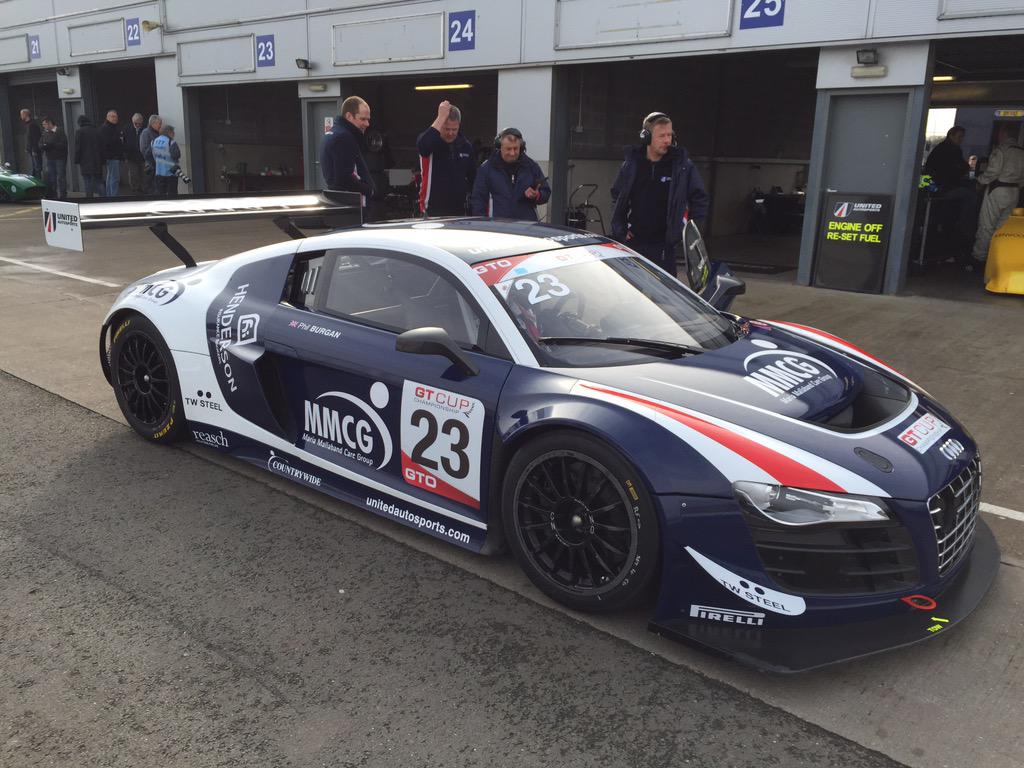 By Johan Laubscher
United Autosports continued its preparations for the 2015 GT Cup Championship at a cold and damp Donington Park on Thursday. The British Audi Sport customer racing team is getting ready to field a single-car entry in the series this year with Phil Burgan behind the wheel.
It is the latest in a series of test days for United Autosports since January, which has included testing at
Blyton Park
,
Cartagena
and the
GT Cup media day at Brands Hatch
.
The 2015 GT Cup Championship will get underway at Donington from 25-26 April.