By Johan Laubscher
The French V de V Endurance Series will be getting underway at Circuit Barcelona-Catalunya this upcoming weekend, 20-22 March, the annual season opening four-hour endurance race.
AB Sport Auto has been a regular entrant in the series with one Audi R8 LMS since 2012. The team has increased its entry with the addition of a second Audi R8 LMS in the GTV 2 class. The #45 Audi R8 LMS is entered under the banner of
AB Sport Auto
and will be driven by the familiar trio of Franck Thybaud, Maxime Jousse and Michel Wegelin. The second Audi R8 LMS is the #11 entry and will run under the banner of
V de V
. This #11 Audi will be driven by Eric van de Vyver, Tiziano Carugati and Michel Wegelin.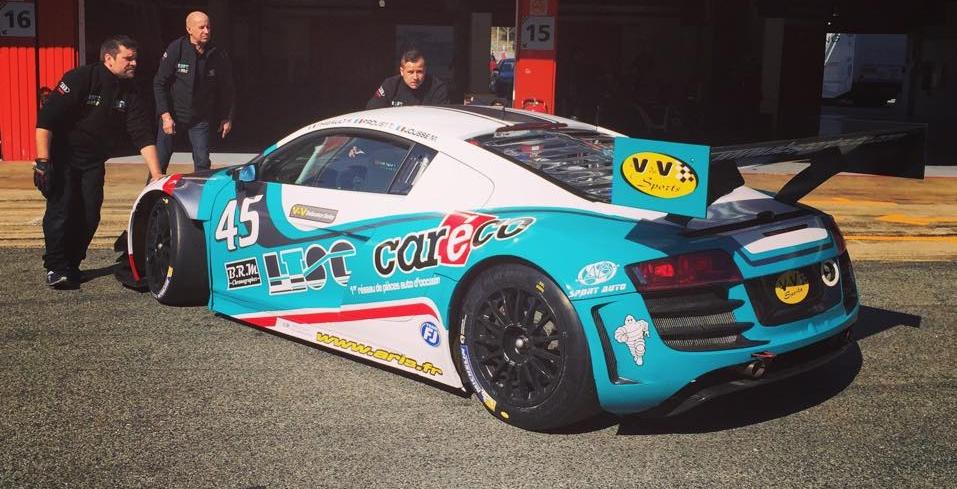 The team has recently tested both of its Audi R8 LMS cars. The #11 Audi R8 LMS took part in the
V de V Magny-Cours test days
from 6-7 March and the #45 Audi R8 LMS was seen
testing at Circuit Barcelona-Catalunya
on 10 March.
It is this French team's fourth season running an Audi R8 LMS in the V de V, which was highlighted by
Franck Thybaud winning the GTV 2 class championship last year
.
The entry list for the first round can be seen
HERE
.
Photo credit:
Circuit de Nevers - Magny Cours
Maxime Jousse