By Tarek Ramchani
Multiple Porsche Carrera Cup Great Britain champions Team Parker Racing joined the Audi Sport customer racing family this year competing the demanding Blancpain Endurance Series.
The British privateer team is entering a single Audi R8 LMS ultra in the Gentlemen Trophy class. Their #22 car is driven by an all British line-up with Chris Jones, Ian Loggie and Julian Westwood.
The Gentlemen Trophy is all about Audi vs Ferrari this year with R8 LMS ultra cars battling against the 458 GT Italia cars. Team Parker Racing - along with Sainteloc Racing - is doing very well representing the Four Rings in the class.
At Monza Chris Jones, Ian Loggie and Julian Westwood had a very diffcult meeting finish twenty-eighth overall and unfortunately last within the Gentlemen Trophy class.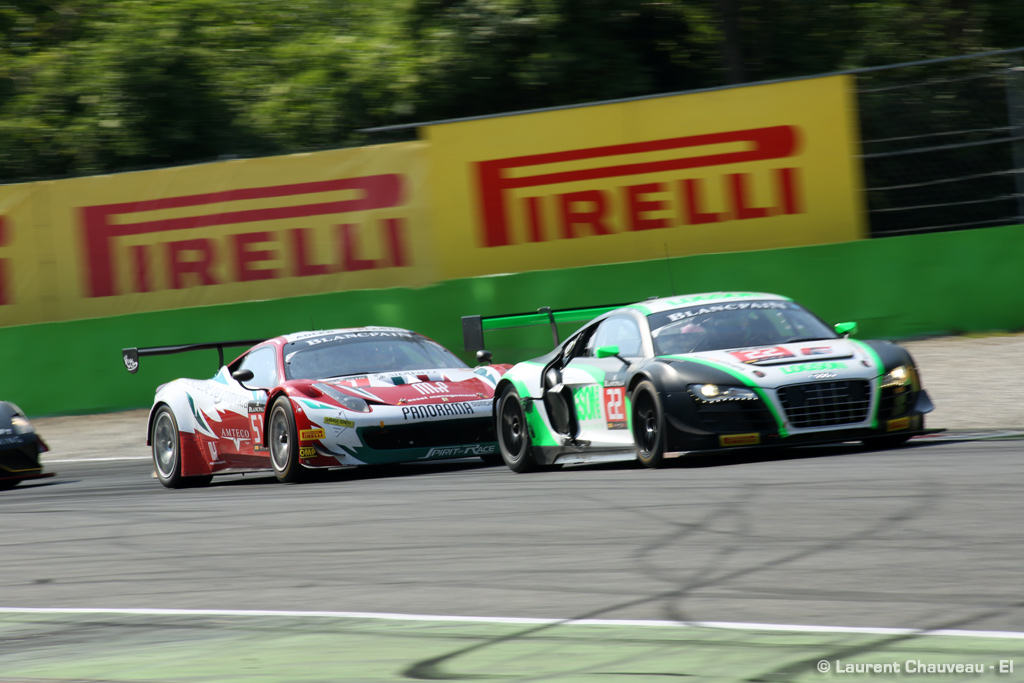 In the second round in their home race at Silverstone, Team Parker Racing bounced back and took an fine podium after a great 3-hour race.
In the Paul Ricard the Audi R8 LMS ultra suffred from a very penalizing Balance of Performance. All Audi teams faced a very hard race including Team Parker Racing, they finished thirty-fourth overall and only ninth within the Gentlemen Trophy class despite a great team effort and all the drivers pushing very hard.
Team Parker Racing is maybe new to Blancpain Endurance Series and the Audi R8 LMS ultra, however they are showing a great pace. They are now third overall in the Gentlemen Trophy teams' standing.
The next stop for the British Audi team will be the famous Spa 24 Hours, round 4 and stellar event of the Blancpain Endurance Series. The #22 Audi R8 LMS ultra will be driven by Ian Loggie, Julian Westwood, Leonid Machitski and Carl Rosenblad. The four drivers will try to target a podium results and strong points.
Photo credit:
Endurance-Info