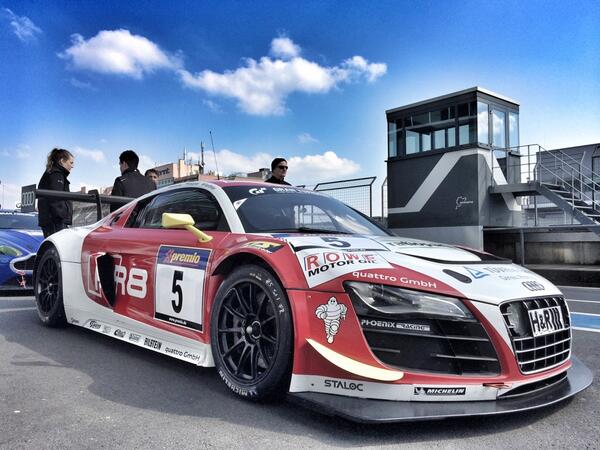 By Tarek Ramchani
The legendary Nürburgring Nordschleife is playing host to the VLN Endurance Championship season opener today.
It started very well for the Audi squad in the first event at the Green Hell. The #5 Audi R8 LMS ultra from Phoenix Racing took a sensational pole position in the qualifying session held this morning. The car is shared by Audi GT factory drivers trio of Marc Basseng, Frank Stippler and Laurens Vanthoor. Racing at home, Phoenix Racing set the fastest time in the session with an impressive 8:11.400
A second Audi R8 LMS ultra is taking part in the event, the #44 from Twin Bush Motorsport. The car in the hands of the Bush brothers Dennis and Marc qualified thirteenth overall with a best time of 8:17.928
Various Audi cars are entering the 4-hour event today in diffrent classes. The race will start at 12:00, we wish the best of luck to all Audi teams.
Photo credit:
Laurens Vanthoor