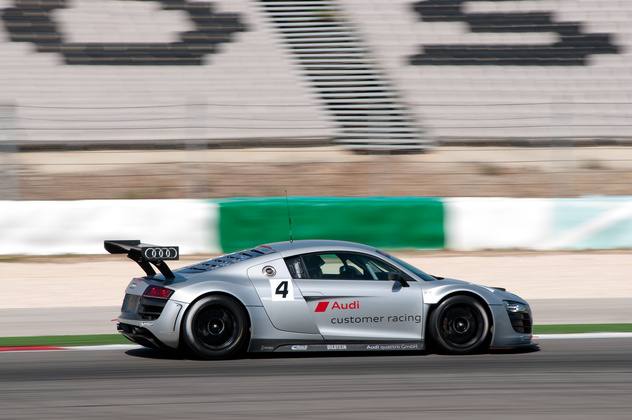 By Tarek Ramchani
2012 saw the end of one of the most successful sportscar racing series in recent years, the FIA GT3 European Championship. Launched in 2006 by the SRO (Stephane Ratel Organisation), FIA GT3 was the pinnacle of the GT3 formula. Unlike FIA GT1 and FIA GT2 cars, GT3 cars were much closer to their road going counterparts, thus making them a lot cheaper and affordable for privateer teams and gentlemen drivers.
Audi joined the category in 2009 with their
R8 LMS
. What was planned to be a learning year turned out to be a very successful debut season. Phoenix Racing won the drivers title with youngsters Christopher Haase and Christopher Mies. That was the first and only overall championship title for the R16 in FIA GT3. The years that followed saw the Audi R8 LMS achieve more race wins with different
customer teams
.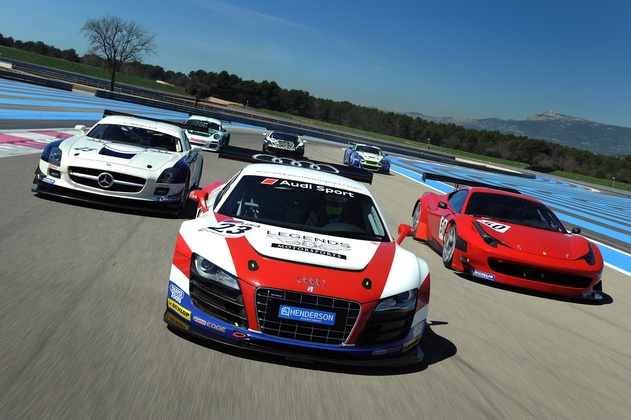 The 2012 FIA GT3 season had a dramatic collapse with very poor grids, many teams switched to the sister and growing Blancpain Endurance Series. By the end of the year the SRO decided to pull out from the series, the same fate as the FIA GT1 World Championship. For 2013 both the FIA GT1 and FIA GT3 championships have been merged into one single unified championship, now named the FIA GT Series and again under the SRO umbrella, open to FIA GT3 spec cars. Multiple Audi cars are expected to join the field in 2013.
Here is a list which features all ten race victories achieved by the Audi R8 LMS and ultra cars during the last four years of the FIA GT3 European Championship.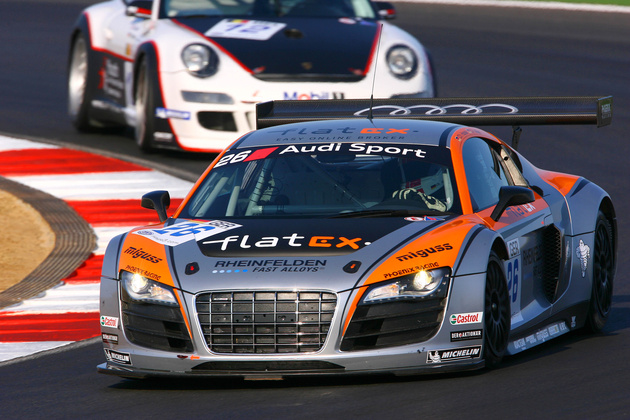 2009 FIA GT3 Round 7 Algarve - #26 Phoenix Racing of Christopher Haase and Christopher Mies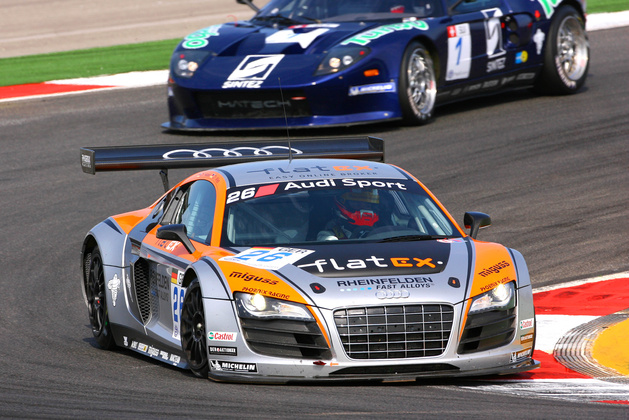 2009 FIA GT3 Round 8 Algarve - #26 Phoenix Racing of Christopher Haase and Christopher Mies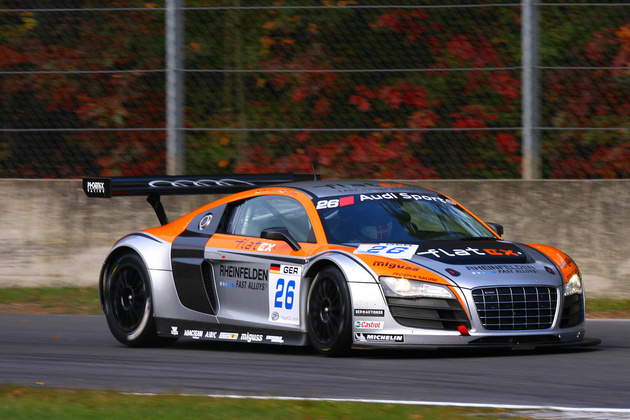 2009 FIA GT3 Round 11 Zolder - #26 Phoenix Racing of Christopher Haase and Christopher Mies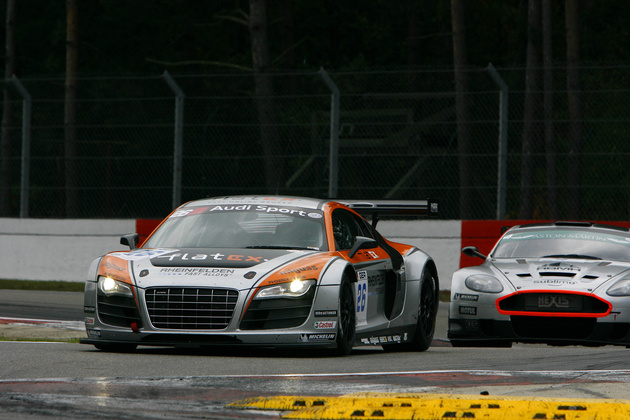 2009 FIA GT3 Round 12 Zolder - #26 Phoenix Racing of Christopher Haase and Christopher Mies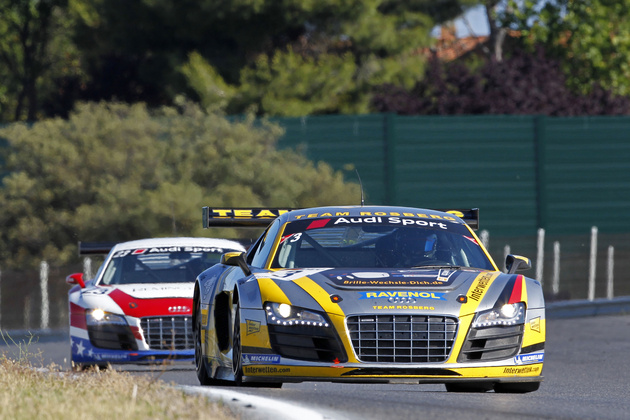 2010 FIA GT3 Round 3 Jarama - #3 Team Rosberg of Bernd Herndlhofer and Kenneth Heyer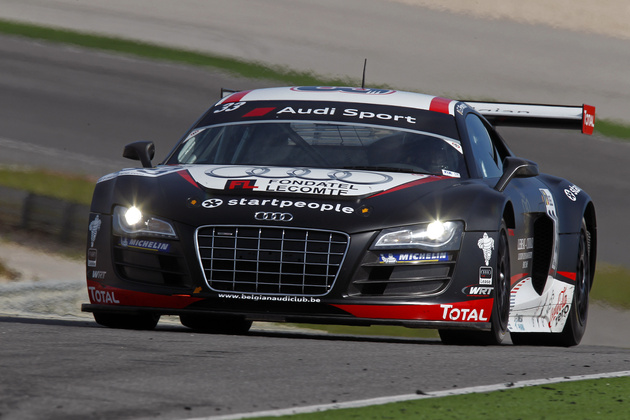 2011 FIA GT3 Round 2 Algarve - #33 Belgian Audi Club Team WRT of Enzo Ide and Greg Franchi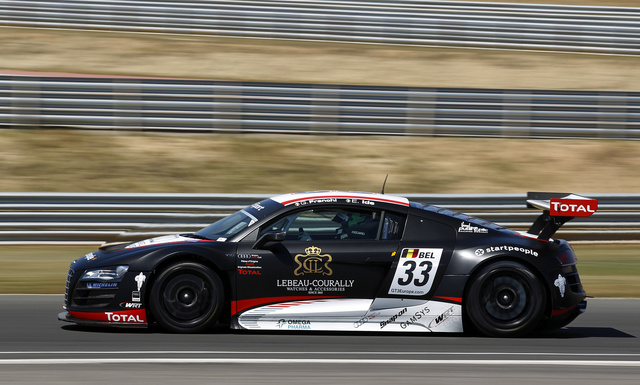 2011 FIA GT3 Round 6 Navarra - #33 Belgian Audi Club Team WRT of Enzo Ide and Greg Franchi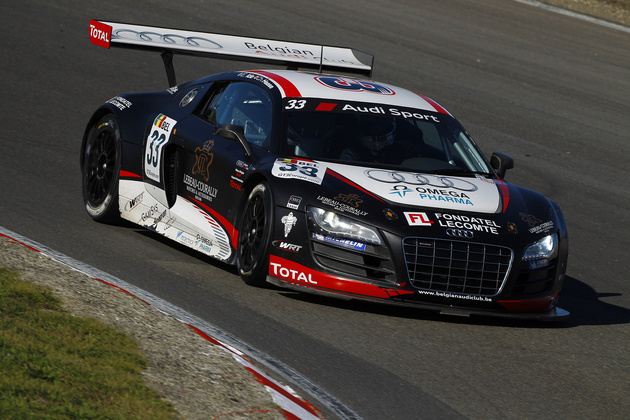 2011 FIA GT3 Round 12 Zandvoort - #33 Belgian Audi Club Team WRT of Enzo Ide and Christopher Haase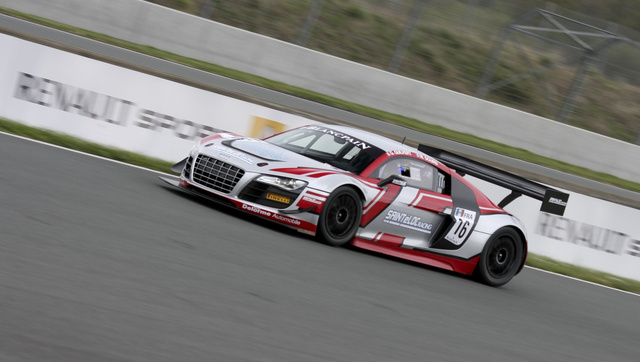 2012 FIA GT3 Round 1 Nogaro - #16 Sainteloc Racing of Marc Sourd and Gregory Guilvert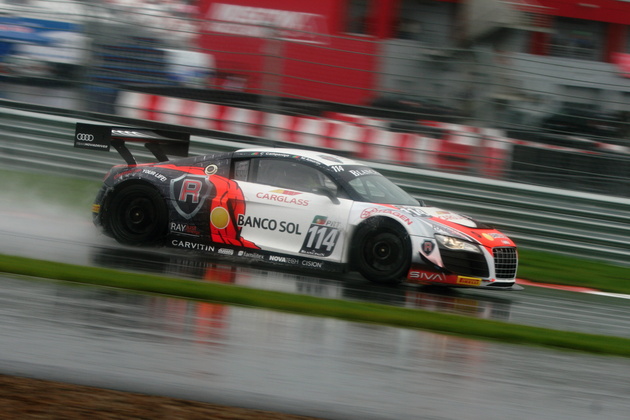 2012 FIA GT3 Round 10 Moscow - #114 Team Novadriver of Ni Amorim and Cesar Campanico
Photo credit:
SRO /
FIA GT3 European Championship