By Johan Laubscher
2012 Daytona 24 Hours
The new Audi R8 GRAND-AM debuted during 2012, and recently took its first race win almost unnoticed. The car is a version of the Audi R8 LMS which has been build according to the Grand-Am GT rules. Four of these cars were built for 2012 with the aim of being run by customer teams in Grand-Am. The debut came at Daytona as APR Motorsport and Oryx Racing entered their Audi R8 GRAND-Am race cars for the first time. Since then Limitless Racing has also joined the other two teams. The fourth car made one race appearance with APR at the Watkins Glen six hour event.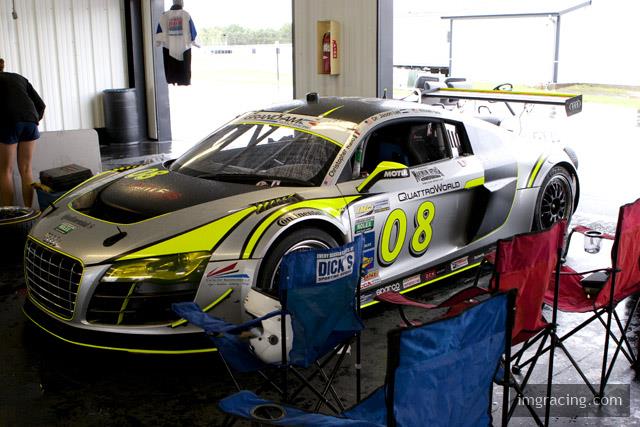 Limitless Racing at IMG Pocono
The car underwent much development this year as APR
soldiered on with it and ultimately scored the car's highest Grand-AM result when the team finished second in the final round at Lime Rock.
The car has shown much potential and will be a challenger in 2013, however

amongst

all of the big Grand-Am news it has gone almost unnoticed that the Audi R8 GRAND-AM achieved its first ever race victory during September. The Limitless Racing Audi R8 competed at one Grand-Am event during the year, at NJMP. Since then Dr Jason Lee (Owner/driver) has competed at various other events which includes SCCA (STO class) and IMG Racing events.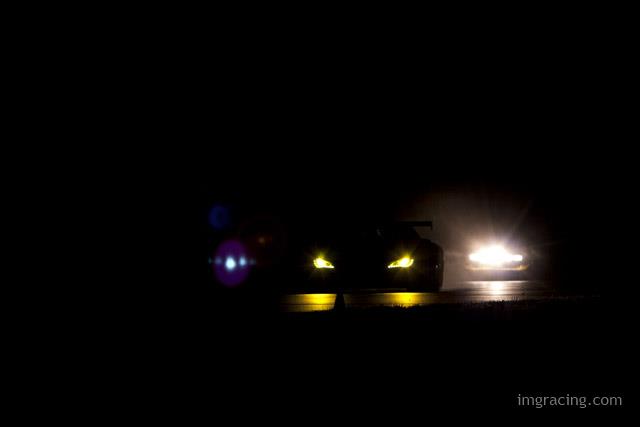 Limitless Racing at IMG Pocono
During the weekend of 8 September Dr Lee was competing in the IMG Twilight race at Pocono and took the Audi R8 GRAND-AM's first race win. He won both the qualifying and sprint races that evening. It may indeed only have been a club event, but a win is a win. It is also great to see the Limitless Racing machine competing at many events in America. We hope that this victory will be emulated by the cars in Grand-Am next year as the Audi R8 will surely be a strong contender in 2013.
Photos by IMG Racing and GoAPR.com
More information: