By Tarek Ramchani
Nathan Antunes is having a strong 2015 season so far in the Australian GT Championship. The Audi driver won three races this year and is currently second overall the drivers points standing.
We recently had a chat with Nathan Antunes about his performances in the Australian GT Championship and more.
This his your second year with Audi Sport customer racing Australia, tell us more about that.
Well this is my second year racing and Audi, last year Rod Salmon and I won the Australian GT Trophy class in the older 2011 Audi R8 LMS. This year I have stepped up to the current 2015 Audi R8 LMS Ultra and I'm loving every bit of it! I feel very privileged to be part of the Audi Sport Customer Racing Australia family.
Now you are second in the overall championship standing, tell us more about your season so far.
This year has got to a great start. Out of the 6 races so far I have won 3 of them and now at the halfway point of the year I'm looking to continue with the success, be consistent with my performances and be there at the end of the year hopefully at the top of the Australian GT Championship standings.
How competitve is the Australian GT Championship field this year?
This year it is by far the most competitive it has ever been. We are getting Australian V8 Supercars drivers and professional drivers from around the world come and join the Australian GT Championship and it it making for a very exciting and tough year of racing.
You won races this year at Adelaide and Townsville, do you like the street courses more?
I have always liked street circuits, I find them very challenging and that makes me even more focused and determined. I actually see every race track as if its the most challenging track so my approach doesn't change from street circuit to normal circuit. Always very focused and determined.
How different is to compete in Australian GT Championship without a team-mate sharing the Audi R8 LMS ultra with you?
It is quite a bit different. Driving by myself allows me to control a lot more of the race strategy and almost push a little more because I know I can control the tyre wear over the course of the 1 hour race. But this year there are two rounds where we have a 3 hour race and it is compulsory for there to be two drivers in each car so Rod will join me for those races.
What about the idea of competing in prestigious endurance classics like Nurburbring 24 Hours and Spa 24 Hours with Audi?
The reason why I started focusing on GT racing is because it is a dream of mine to be able to compete in the Spa 24 hour and the Nurburgring 24 hour and to do it with Audi which I have so much love and respect for would be the ultimate achievement for myself.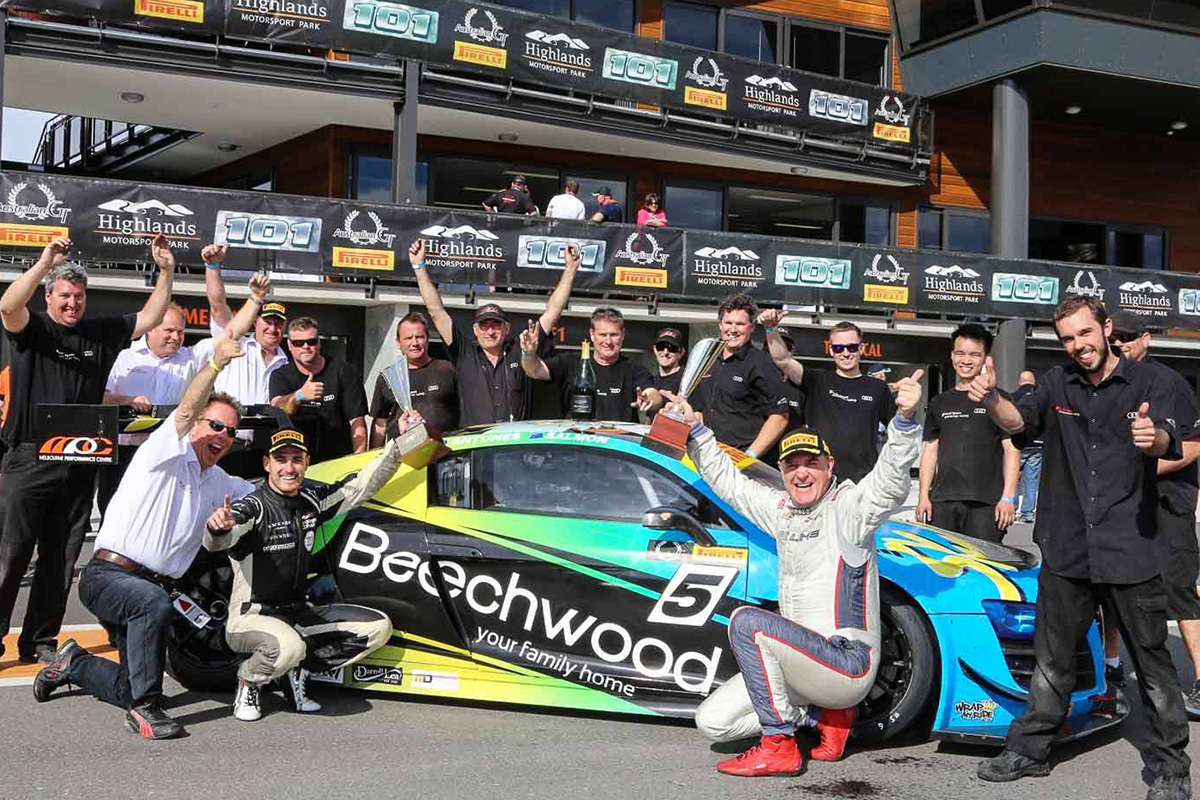 What is your favourite racing circuit?
My favourite race circuit is actually Spa Francorchamps! I raced there in 2006 before they changed the Bus Stop chicane when I was in the Red Bull Junior Team in Formula Renault 2.0 EuroCup. After that I have a lot of love and succsess at Donington Park in the UK and also Zandvoort in the Netherlands.
What are your targets for the near future?
My target for the near future is of course to win the Australian GT Champioship with the ultimate goal of one day being an Audi Sport factory driver in mind. That would be a dream come true and I will be working to make that happen.
Photo credit:
Nathan Antunes
/ Australian GT