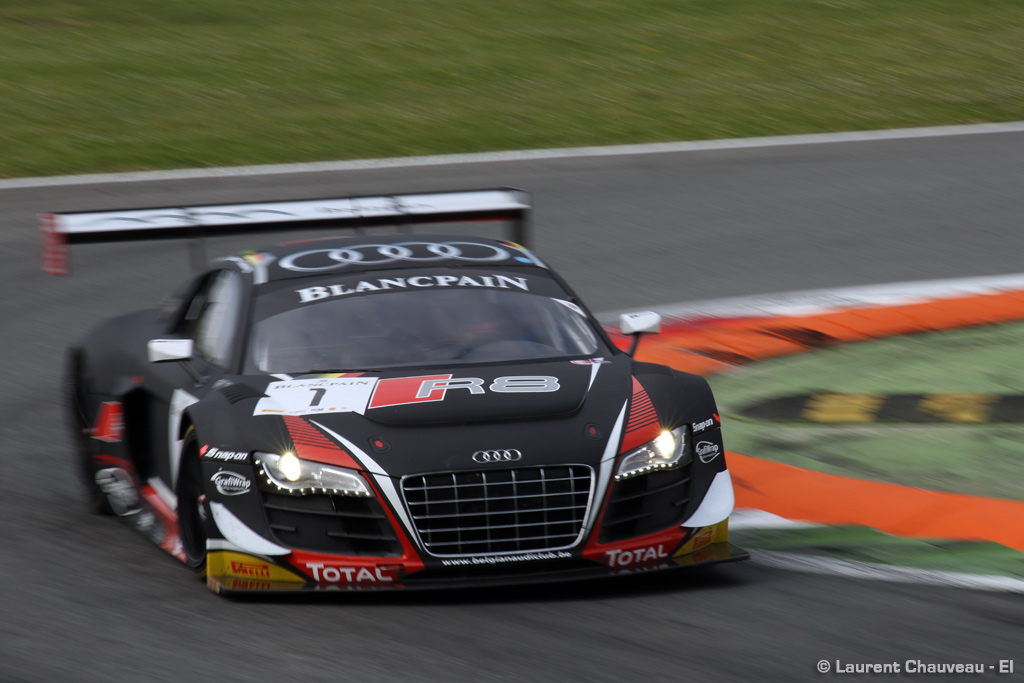 By Tarek Ramchani
Monza is hosting the Blancpain Endurance Series season opener this weekend. The Audi Sport customer racing squad is very well represented with seven Audi R8 LMS ultra taking part in the event.
Belgian Audi Club Team WRT with a three-car effort including two cars in the upper Pro-Cup classThe #1 Audi R8 LMS ultra with drivers Ramos/Basseng/Vanthoor. The #3 Audi R8 LMS ultra with drivers Nash/Stippler/Mies. The #4 #Audi R8 LMS ultra with drivers Weerts/Kelders/Blanchemain competing within the Gentlemen Trophy class.
Sainteloc Racing is back to the Blancpain Endurance Series with two Audis. The #26 R8 LMS ultra racing in the Pro-Cup class with drivers Sandstroem/Ortelli/Guilvert. The sister #25 Audi is competing in the Gentlemen Trophy class with drivers Gosselin/Lagniez/Sourd.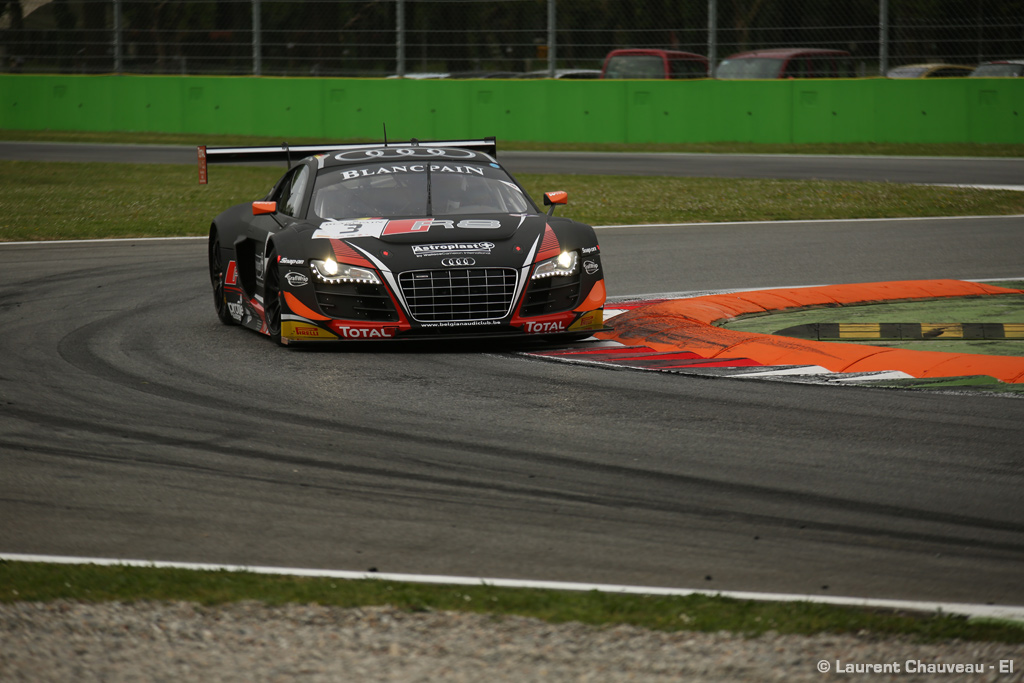 New comers to the series are both Brothers Racing Team from China and Team Parker Racing from the UK with a single car effort each. The Chinese Brothers Racing Team #55 Audi R8 LMS ultra (Pro-Cup) is in the hands of drivers Cheng/Zheng/Couto. The Team Parker Racing #22 Audi R8 LMS ultra (Gentlemen Trophy) is driven by Loggie/Jones/Westwood.
The Audi teams performed well this afternoon in the qualifying sessions. Three Audi R8 LMS ultra cars made it into the top 10.
The #1 WRT car of Ramos/Basseng/Vanthoor qualified fifth overall. The #26 Sainteloc Audi of Sandstroem/Ortelli/Guilvert was sixth fastest. The #3 WRT Audi of Nash/Stippler/Mies was ninth.
The other Audi R8 LMS ultra cars were respectively sixteenth (#55 Brothers Racing Team), thirty-fourth (#22 Team Parker Racing), thirty-sixth (#25 Sainteloc Racing) and thirty-eight (#4 Belgian Audi Club Team WRT)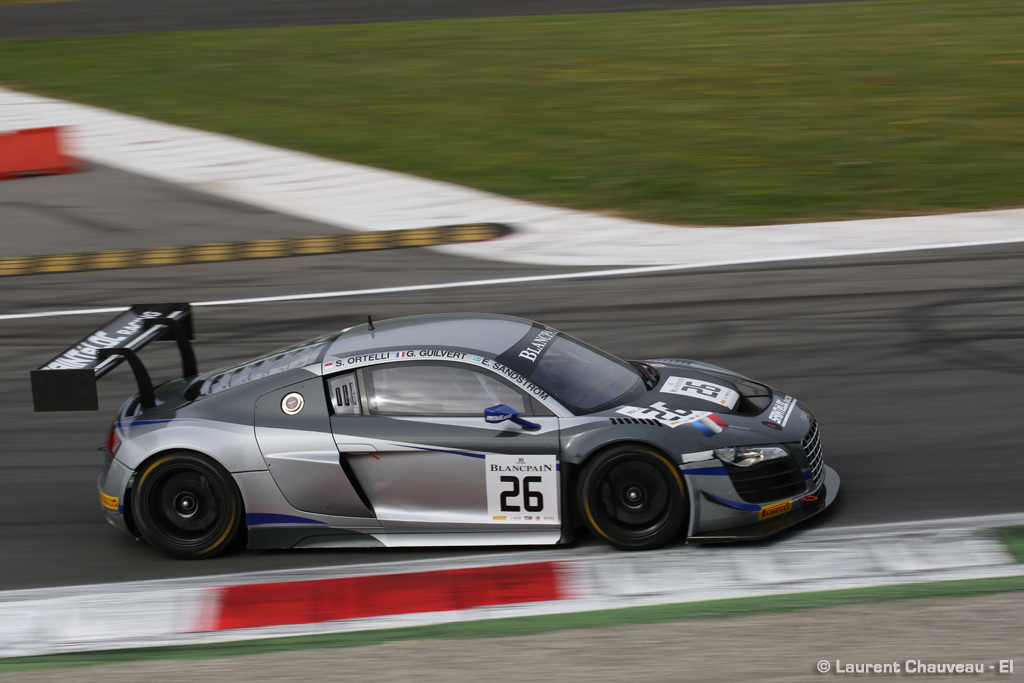 The Audi teams are facing a strong opposition from very good teams. Benthey are making their debut in the Blancpain Endurance Series. The other brands are very well represented too with strong entries from Mercedes-Benz, Ferrari, McLaren, Aston Martin, Lamborghini, Nissan and BMW.
Pole position went the #98 McLaren MP4-12C from ART Grand Prix. The #11 Ferrari 458 GT3 from Kessel Racing was second. The #90 Ferrari 458 GT3 from Scuderia Vilorba Corse was third.
The 3-hour race is set for tomorrow. We wish the best of luck to all Audi teams and drivers.
Photo credit:
Endurance-Info