The Belgian Racing Car Championship was out in force at Zolder today. It was the official test day and a number of competitors took part, but the reigning BRCC Endurance champions were not present at the test day.
PK Carsport is hard at work preparing for the 2014 BRCC and opted not to take part in the official test day on Thursday. The team has however completed a number of test sessions at Zolder in recent weeks. Their primary Audi R8 LMS is being prepared for the BRCC and will soon be receiving its new livery.
The trio of drivers for the #1 PK Carsport Audi R8 LMS includes Anthony Kumpen, Bert Longin and Frank Beliën.
The first round of the BRCC will be taking place at the Zolder New Race Festival from 26-27 April.
Update: One of PK Carsports' two Audi R8 LMS cars was present at the Zolder test day, but it did not take part. The car is for sale and was on display in pitlane (pictured below). This is the vehicle that PK Carsport used to win the 2013 BRCC Endurance drivers' title. The team will be using the ex-MOMO Megatron DF1 Audi R8 LMS during 2014, the car that was seen in the 2013 European Le Mans Series.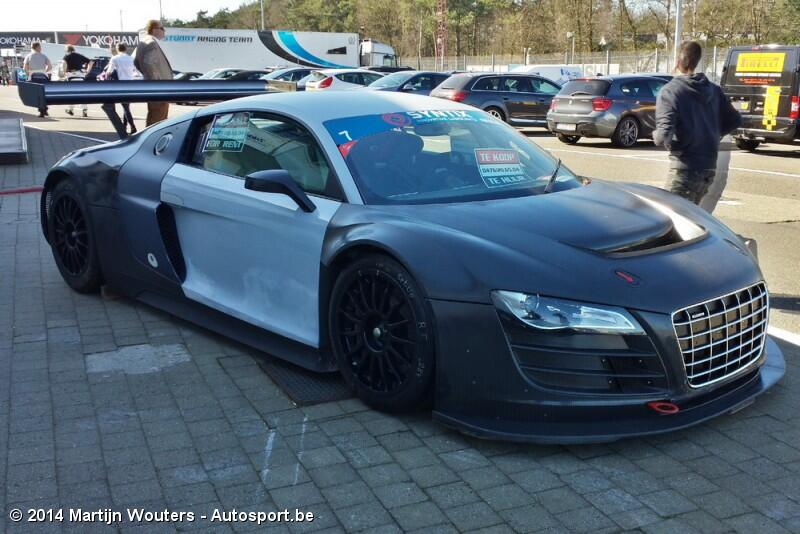 Thanks to autosport.be for the updates from the Zolder test day.