The first race meeting of the 2014 South African Bridgestone Production Cars Championship was very successful for the Audi teams. Both races at Zwartkops were won by Audi S4 drivers.
The Audi Sasolracing duo of Hennie Groenewald and Gennaro Bonafede converted their front row lockout during qualifying into a dominant one-two victory during race one. Pole-sitter Hennie Groenewald took the first race win of the year. Michael Stephen and Simon Moss finished fourth and fifth respectively in the Terry Moss Racing Audi S4s.
The second and final race took place later on Saturday afternoon. It was a case of wet quattro weather and the scene for yet another Class A Audi victory. The reverse grid saw Gavin Cronje starting on pole, ahead of the two Terry Moss Racing Audi S4 cars of Simon Moss and Michael Stephen. Johan Fourie's BMW lined up fourth, followed by the race one winning Audi Sasolracing duo of Gennaro Bonafede and Hennie Groenewald.

By the end of the second race it was a quartet of Audis at the top of Class A. Reigning champion, Michael Stephen, lead home the Audi squad. Gennaro Bonafede finished second in the race and took the overall win for the day. Hennie Groenewald finished third, ahead of Simon Moss in fourth.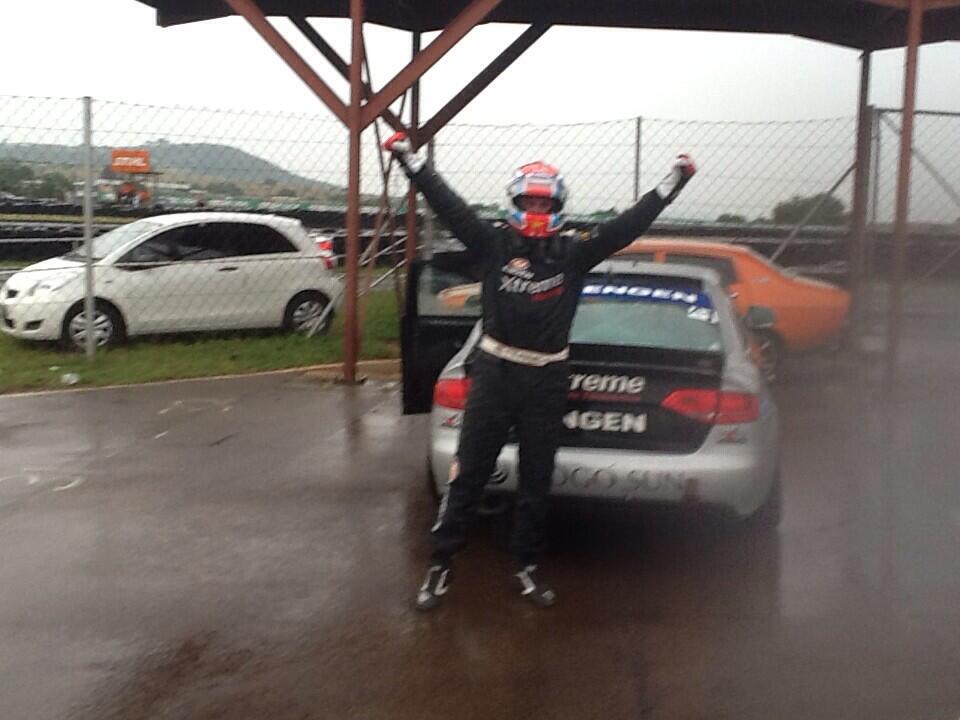 The next round of the South African Bridgestone Production Cars Championship will be taking place at Killarney in Cape Town, 29 March.