By Johan Laubscher
The 2014 South African Bridgestone Production Cars Championship is getting underway at Zwartkops this weekend. Four Audi S4 cars are being fielded by two different teams. The cars showed well during practice and pole position went to the Audi squad.


Terry Moss Racing is back with their two-car Audi S4 Engen Xtreme team. Reigning three-time Class A champion, Michael Stephen, is racing alongside his new teammate, Simon Moss.

The new look to the Audi squad is Sasolracing, who is sponsoring two Audi S4 cars prepared by VM Innovations. Gennaro Bonafede and Hennie Groenewald will be behind the wheel of the two Audi Sasolracing S4s.
The first of three practice sessions got the ball rolling early on Friday morning. The first session concluded with the two ADF Motorsport BMW 335i cars of Johan Fourie and Gavin Cronje topping the time sheets. The Audi squad was headed by Gennaro Bonafede in third, ahead of Hennie Groenewald, Michael Stephen and Simon Moss.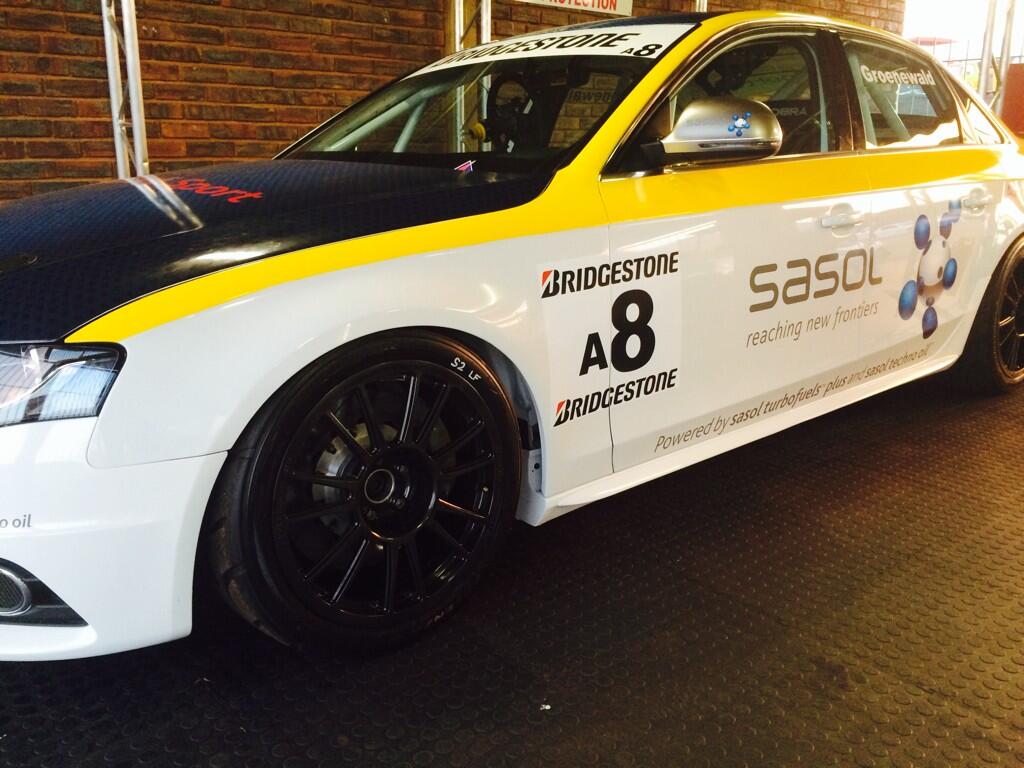 The second session saw the two Audi Sasolracing Audi S4 cars jumping to the top, with Hennie Groenewald leading Gennaro Bonafede. Johan Fourie was third fastest in his BMW, ahead of Michael Stephen's S4, Gavin Cronje's BMW and Simon Moss' S4.
The third and final session was again headed by an Audi S4, that of reigning champion, Michael Stephen. He was followed by Gavin Cronje's BMW, the Audi Sasolracing duo of Bonafede and Groenewald, Simon Moss' S4 and Johan Fourie's BMW.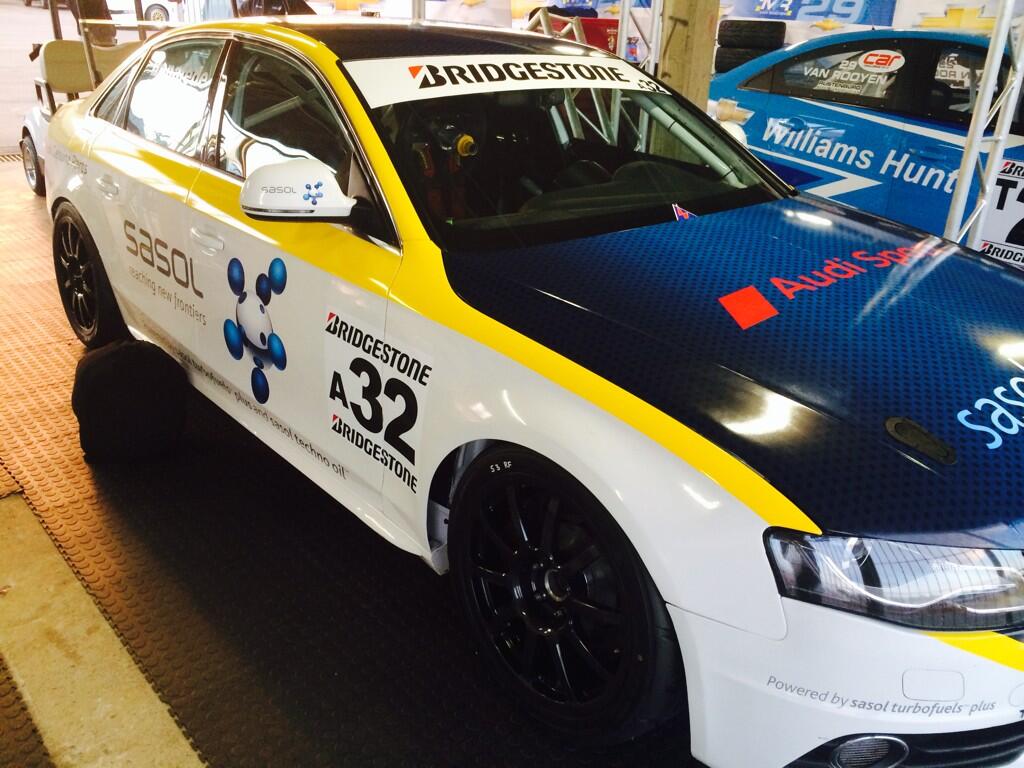 Qualifying concluded the track running on Friday. The qualifying session was dominated by Audi Sasolracing. Hennie Groenewald took pole position on his debut in the Audi S4. He qualified ahead of his teammate, Gennaro Bonafede. Gavin Cronje qualified third, ahead of Michael Stephen, Johan Fourie and Simon Moss. The entire Class A field was separated by less than 0.8 seconds.

Race day gets underway with a warm up session and two races on Saturday. Races one and two are scheduled to begin at 13:45 and 15:55 local time.
We wish the best of luck to the Audi teams and drivers.
Photo credit: