By Johan Laubscher
The Audi Sport Finale was held at Audi Forum Ingolstadt on Wednesday. It was a very exciting yearend function for Audi Sport, which saw a number of presentations, including recognising the Audi Sport customer racing teams and drivers who celebrated success during 2013.

Audi Sport's official twitter feed (@Audi__Sport on twitter) provided excellent real-time coverage of the event for their fans around the world.
Below we have included a rundown of the Audi Sport customer racing presentation from the Audi Sport Finale, as per the updates from the official Audi Sport twitter feed.
Audi Sport Italia - International and Italian Superstars champions with the Audi RS 5 quattro
Driver:
Gianni Morbidelli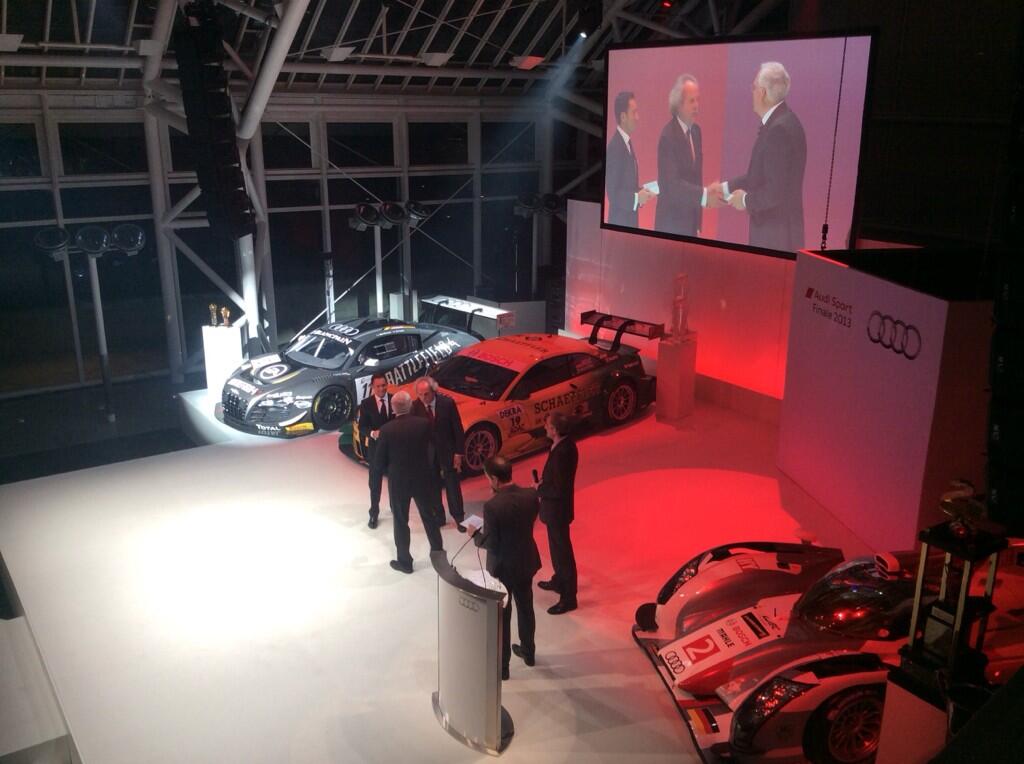 JB Motorsport - Swedish GT Series champion
Driver:
Jan Brunstedt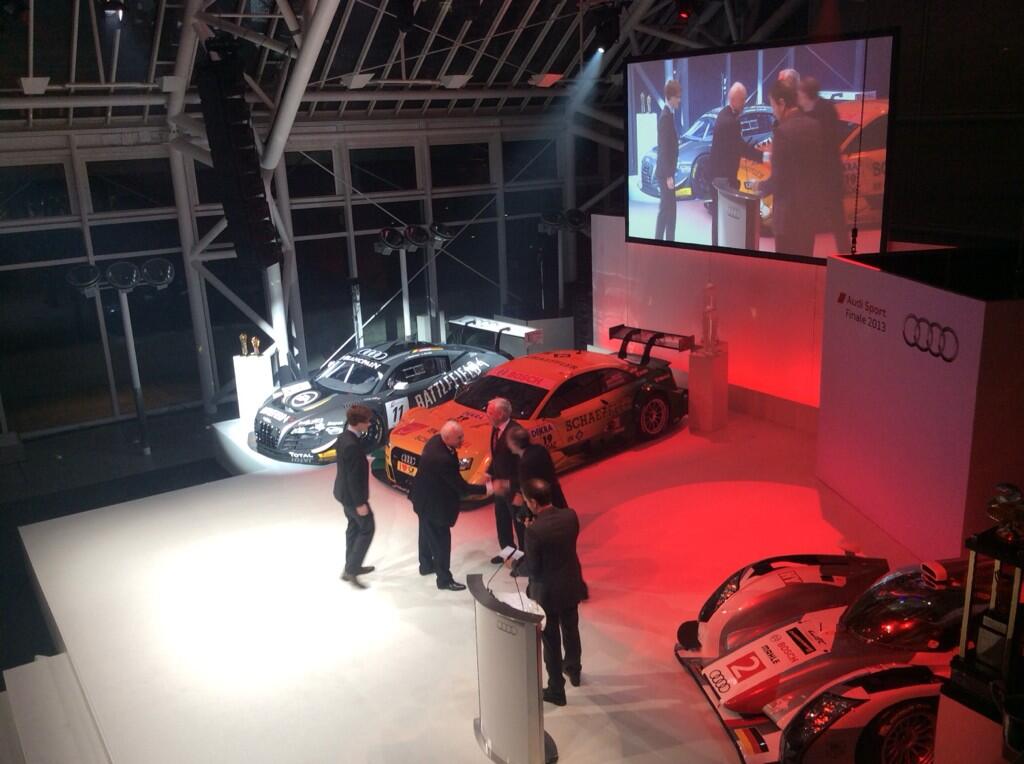 MTM Motorsport - Superstars GT Sprint champion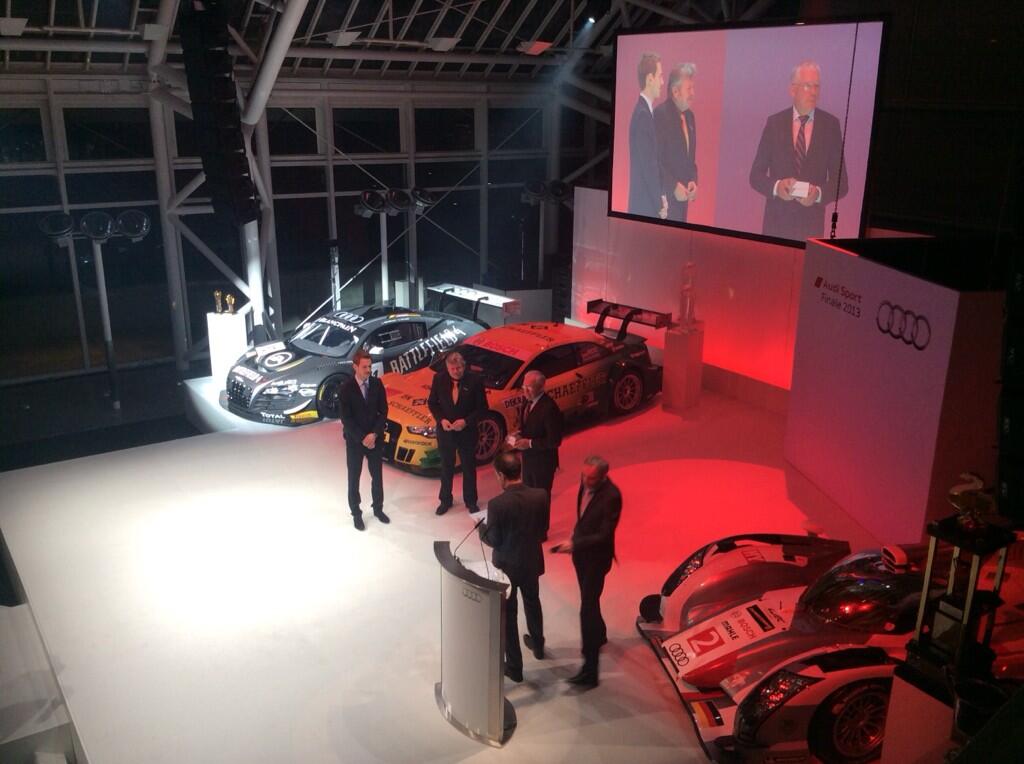 Team Novadriver - Portuguese GT Championship champions
Drivers:
César Campanico and Mikko Eskelinen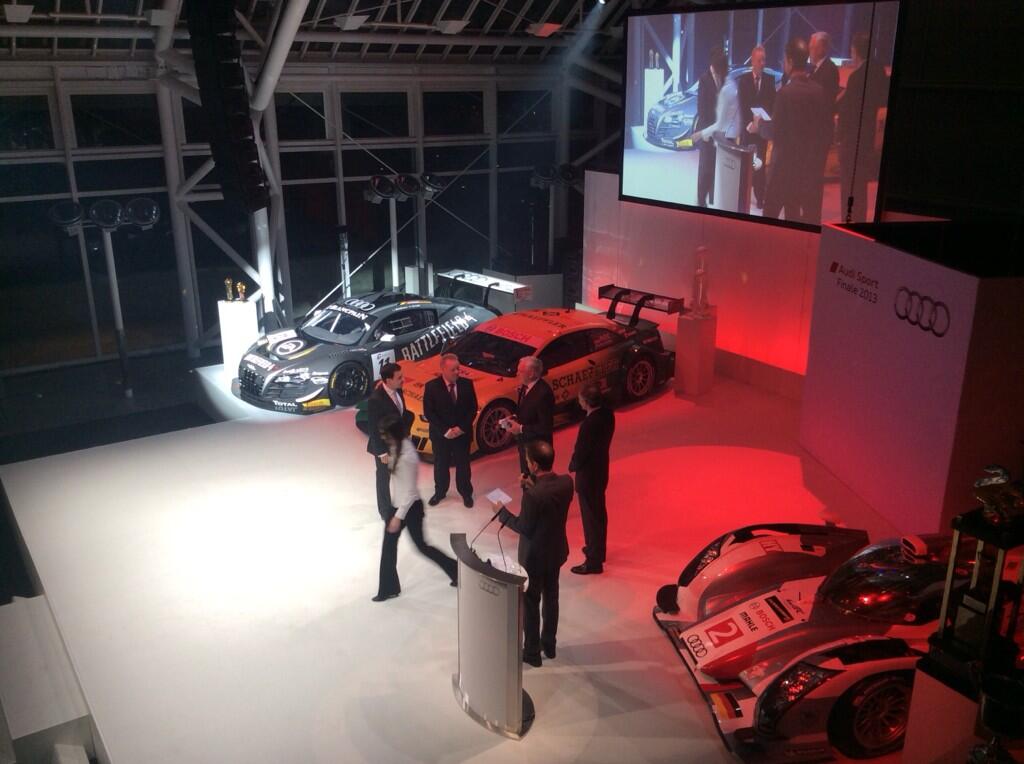 PK Carsport
- Belgian Racing Car Championship Endurance champions
Drivers: Bert Longin, Maarten Makelberge and
Anthony Kumpen (not present)
Drivers: Stéphane Ortelli and Laurens Vanthoor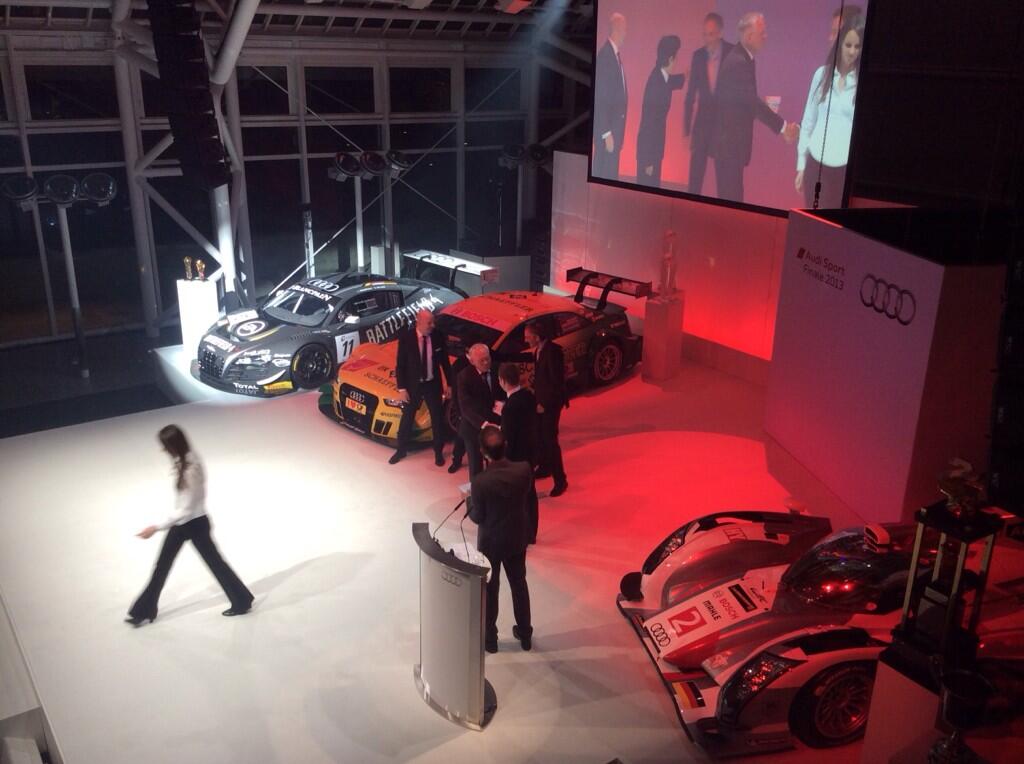 Adderly Fong - 2013 Audi R8 LMS Cup champion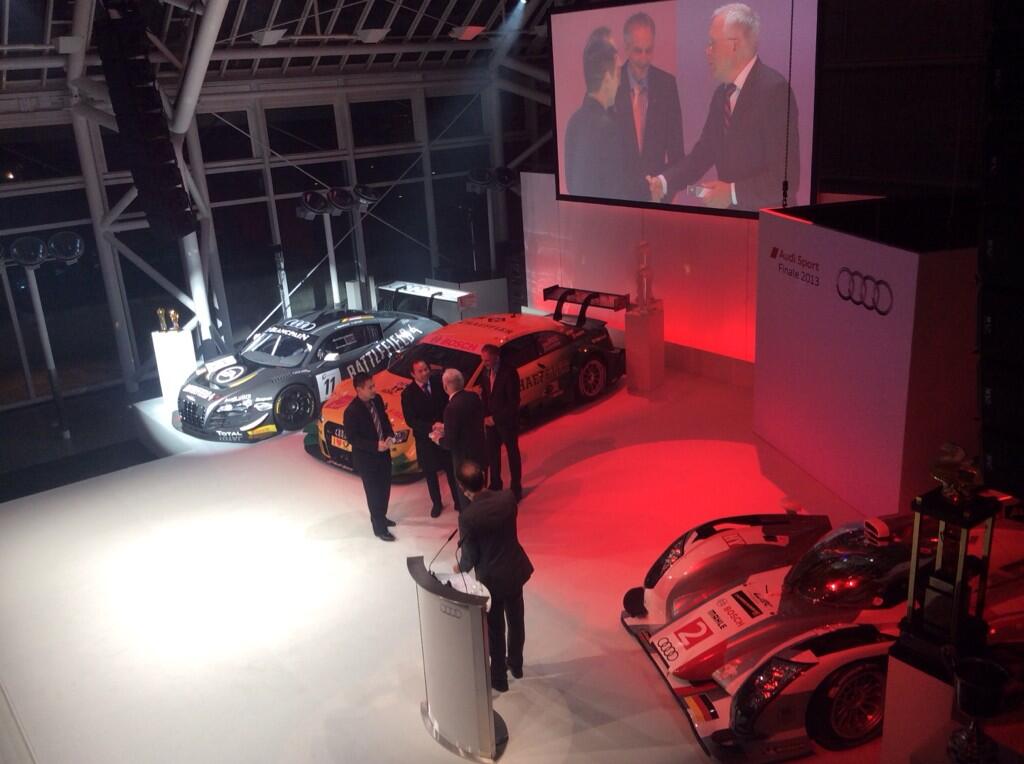 Edoardo Mortara - Macau GT Cup winner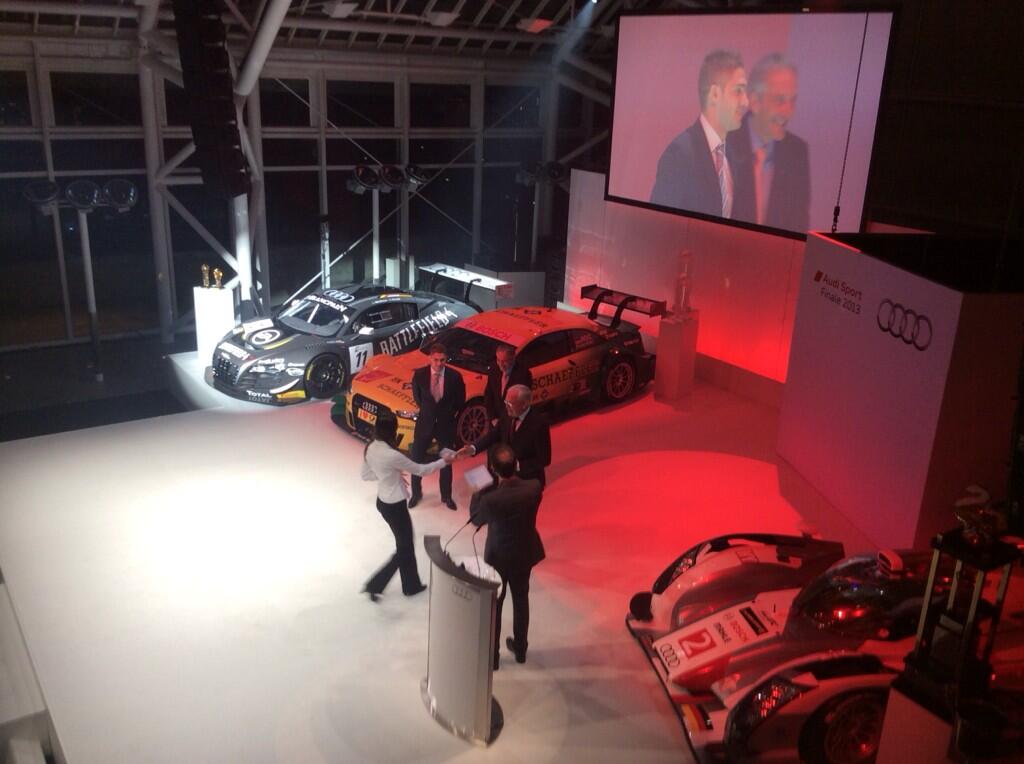 Alex Job Racing - Daytona 24 Hours winners
Drivers: Filipe Albuquerque, Oliver Jarvis, Edoardo Mortara, Dion von Moltke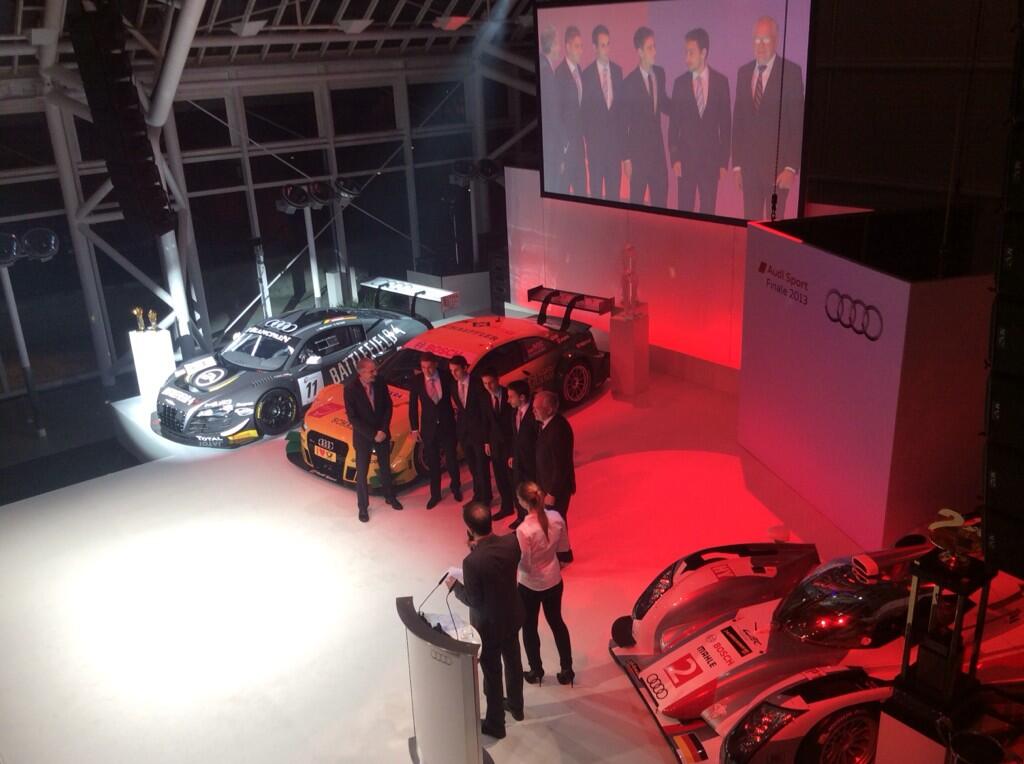 It was certainly a great year for Audi Sport customer racing and the Audi R8 LMS / ultra and GRAND-AM cars, with multiple titles and race victories. 2014 will be another tremendous year for Audi Sport customer racing.

Photo credit: